Please explore our website to find out more about the wide range of services and programs designed to enrich the quality of life for many of our city's elderly, allowing them to live independently in the community with dignity. Encore hopes that visiting our website will be an informative and enjoyable experience. Please contact us if you have questions.
Come Celebrate Encore's 40th Anniversary Aboard the World Yacht Duchess!
Tuesday, September 19, 2017
Pier 81 at West 47th Street, New York City
Enjoy Cocktails, Fine Food, Music and Dancing…and a cruise along the Hudson!
Download an Invitation or Reply Card Here!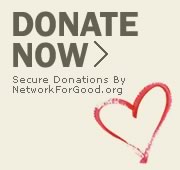 OUR FOUR LOCATIONS
Encore Senior Center
239 West 49th Street
New York, NY 10019
Tel: 212-581-2910
Fax: 212-664-8628
Administrative Offices
Tel: 646-726-4299
Fax: 646-719-1691
The Encore 49 Residence
220 West 49th Street
New York, NY 10019
Tel: 212-581-3490
(Social Services)
212-246-0880
(Front Desk)
Fax: 212-541-7697